Your Trusted Partner for Multifamily Roofing Services
At Renovo Roofing & Repairs, we understand the unique challenges and requirements that come with managing multifamily properties. As a trusted roofing contractor specializing in multifamily roofing services, we are dedicated to providing top-notch solutions to protect and enhance the roofs of apartment complexes, condominiums, townhouses, and other multifamily properties.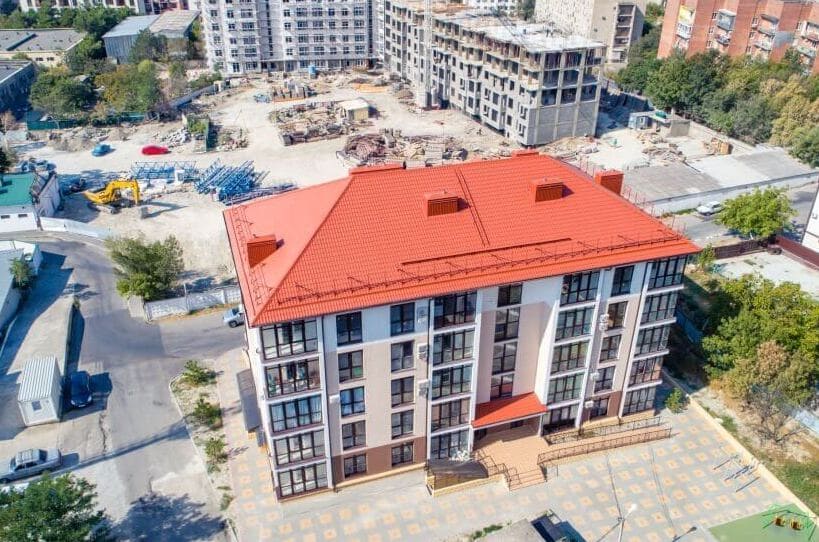 Why Choose Renovo for Your
Multifamily Roofing Needs?

With years of experience in the roofing industry, our team has the expertise and knowledge to handle multifamily roofing projects of any size or complexity. We have successfully completed numerous roofing projects for multifamily properties, earning a reputation for excellence and professionalism.

Comprehensive Roofing Services
Whether you need roof installations, repairs, maintenance, or replacements, we offer a wide range of services to meet your multifamily roofing needs. Our skilled technicians are trained in the latest roofing techniques and use high-quality materials to ensure durable and long-lasting results.

We understand that each multifamily property has unique roofing requirements. That's why we take a customized approach to every project. Our team will assess your property, consider your specific needs and budget, and develop a tailored roofing solution that meets your goals and exceeds your expectations.

Timely and Efficient Execution
We recognize the importance of minimizing disruptions to your residents and property operations during roofing projects. Our team works diligently to complete projects within agreed-upon timelines while maintaining the highest standards of quality and safety.

Exceptional Customer Service
Customer satisfaction is our top priority. We strive to provide an exceptional customer experience from start to finish. Our friendly and knowledgeable team will guide you through every step of the process, keeping you informed and addressing any concerns or questions you may have

We take pride in our commitment to delivering superior craftsmanship and utilizing industry-leading roofing materials. Our multifamily roofing services are backed by warranties, giving you peace of mind that your investment is protected.
Renovo Roofing & Repairs
is here to meet your multifamily roofing needs
Whether you need a roof inspection, emergency repairs, roof replacements, or ongoing maintenance, Renovo Roofing & Repairs is here to meet your multifamily roofing needs. Our team is dedicated to delivering exceptional results that enhance the beauty, functionality, and longevity of your multifamily property's roof.
Contact us today to schedule a consultation and discuss your multifamily roofing project. Let Renovo Roofing & Repairs be your trusted partner for all your multifamily roofing needs.