Residential Roofing Services
At Renovo Roofing & Repairs, we understand that a reliable and durable roof is crucial for any commercial property. We take pride in offering top-quality commercial roofing solutions tailored to meet the unique needs of businesses in [your location]. With our expertise and commitment to excellence, we deliver exceptional results that protect your investment and provide long-lasting peace of mind.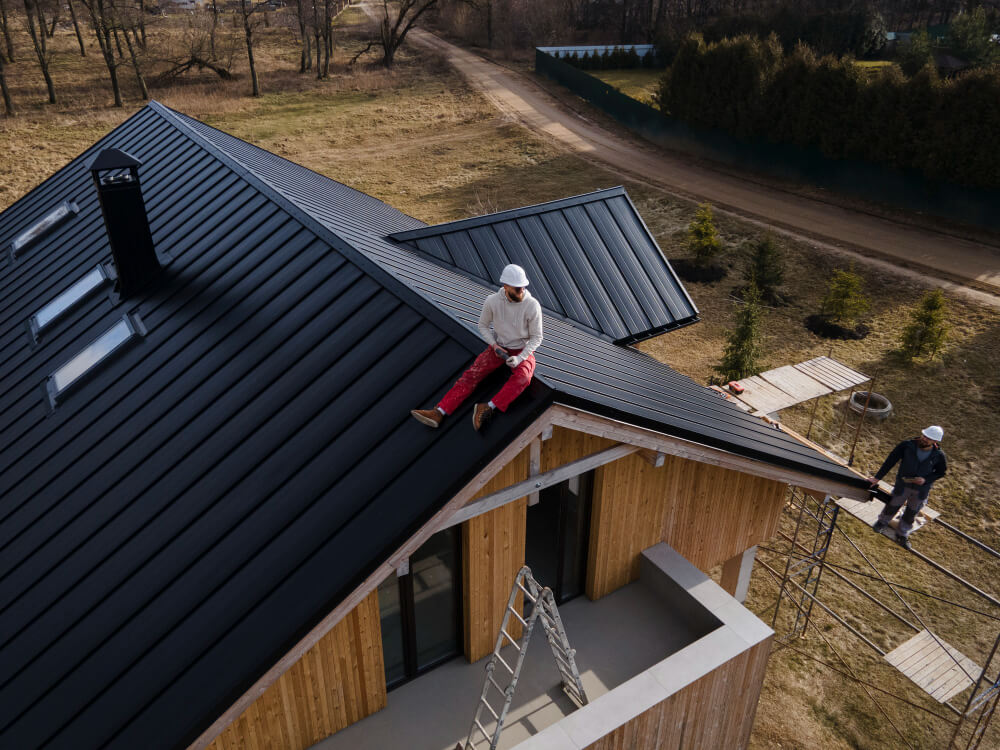 Why Choose Renovo for Your Commercial Roofing Needs?

With years of experience in the industry, we have worked on a wide range of commercial roofing projects. Our team is well-versed in various roofing systems and techniques, ensuring that we can handle any commercial roofing challenge.

Our skilled roofing professionals are trained to provide the highest standard of craftsmanship. We stay updated with the latest industry trends and best practices to deliver superior results for every project.

We understand that each commercial property is unique. Our team takes the time to assess your specific requirements, budget, and timeline to develop a customized roofing solution that meets your needs and exceeds your expectations.

We believe in using only the best materials for our commercial roofing projects. We source high-quality roofing products from trusted manufacturers to ensure durability, energy efficiency, and long-term performance.

From roof installations and repairs to inspections and maintenance, we offer a comprehensive range of commercial roofing services. Whether you need a new roof installation, emergency repairs, or regular maintenance, we've got you covered.

We pay attention to every detail, no matter how small, to ensure that your commercial roof is built or repaired with precision and accuracy. Our meticulous approach guarantees a sturdy and watertight roofing system that can withstand the elements.

Excellent Customer Service
Our commitment to customer satisfaction sets us apart. We prioritize open communication, transparency, and timely project updates. Our friendly and knowledgeable team is always ready to address your questions or concerns throughout the process.
Insurance Claim Assistance
Dealing with insurance claims can be overwhelming. We offer assistance throughout the process, working closely with your insurance company to ensure a smooth and efficient claim resolution.
Trust Renovo for Your Commercial Roofing Needs
When it comes to your commercial roofing needs, Renovo Roofing & Repairs is the trusted choice in Omaha Nebraska. We are dedicated to delivering exceptional quality, outstanding service, and reliable solutions that protect your commercial property and investment.
Contact us today to discuss your commercial roofing project and let us provide you with a customized solution that meets your unique requirements.