Is Your Chimney in Need of Repair?
Look no further than Renovo Roofing & Repairs for expert chimney repair services. Our team of skilled professionals specializes in chimney repairs, ensuring the safety, functionality, and aesthetic appeal of your chimney.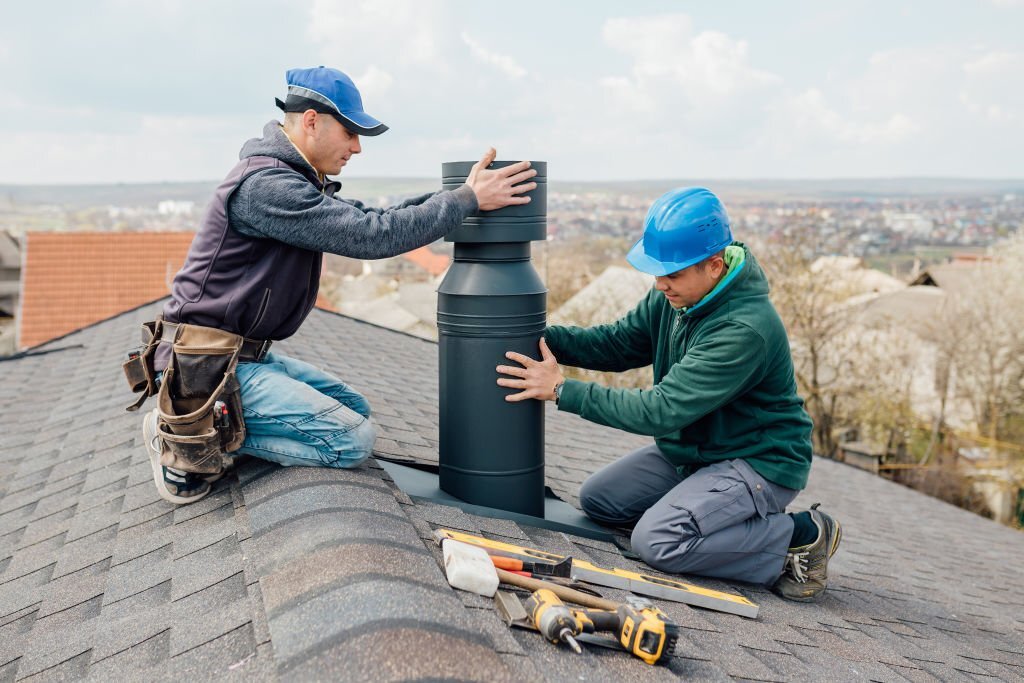 At Renovo Roofing & Repairs
we understand the importance of a well-maintained chimney. A damaged or deteriorating chimney not only poses safety risks but also detracts from the overall beauty of your home. With our expertise and commitment to exceptional service, we'll restore your chimney to its former glory.
So, what can Renovo Roofing & Repairs do to help with your chimney repair needs?
Here's what sets us apart:

Comprehensive Inspections
We begin with a thorough inspection of your chimney to assess its condition and identify any issues. Our experienced technicians meticulously examine the chimney structure, brickwork, mortar, flashing, and chimney cap, ensuring no problem goes unnoticed.

Over time, chimney masonry can deteriorate due to exposure to the elements. Our skilled team excels in repairing and restoring damaged brickwork, mortar joints, and chimney crowns. We use high-quality materials and time-tested techniques to ensure long-lasting results.

Properly installed and maintained chimney flashing is crucial to prevent water penetration and leaks. Our experts can repair or replace damaged flashing, safeguarding your chimney and preventing water damage to your home.

A chimney cap acts as a protective barrier, preventing debris, animals, and water from entering your chimney. If your chimney lacks a cap or the existing one is damaged, we can install a new chimney cap that suits your specific needs.

Tuckpointing and Sealant Application
We offer tuckpointing services to repair crumbling or deteriorating mortar joints, restoring the structural integrity of your chimney. Additionally, we apply premium sealants to protect your chimney from moisture and further damage.

Renovo Roofing & Repairs takes pride in delivering exceptional craftsmanship. Our skilled technicians bring precision, attention to detail, and years of experience to every chimney repair project. We ensure that all repairs are completed to the highest standards, enhancing the safety, durability, and aesthetics of your chimney.
We prioritize customer satisfaction at Renovo Roofing & Repairs. Our friendly and knowledgeable team will guide you through the chimney repair process, addressing your concerns and keeping you informed every step of the way. We strive to exceed your expectations and provide you with a seamless and stress-free experience.
Trust Renovo Roofing & Repairs to handle your chimney repair needs. We'll not only restore the functionality and safety of your chimney but also enhance the overall beauty and value of your home.
Contact Renovo Roofing & Repairs today to schedule a chimney inspection and let us provide you with expert solutions tailored to your chimney repair requirements. Our dedicated team is ready to ensure the longevity and reliability of your chimney, bringing you peace of mind for years to come.