Renovo Roofing
Real Service,
Real Value
Renovo Roofing and Repairs is a trusted and professional roofing company serving the community of Omaha, Nebraska. With years of experience in the industry, we pride ourselves on delivering exceptional roofing solutions tailored to our customers' needs.
Renovo Roofing and Repairs is a trusted and professional roofing company serving the community of Omaha, Nebraska. With years of experience in the industry, we pride ourselves on delivering exceptional roofing solutions tailored to our customers' needs. From roof repairs to complete replacements, our skilled team is dedicated to providing reliable and high-quality services, ensuring your peace of mind and the longevity of your roof.



Highest Quality Materials
At Renovo Roofing, we are proud to offer our customers the highest-quality roofing solutions and exceptional service. The main services we offer are as follows:
Repair Services
Roofing, Gutters, Insulation, and Home Repair Services. Our repair services include Missing shingles, Chimney repair, Ceiling water spots, Attic condensation, Bathroom leaks, Skylight repair, Siding repair, Ventilation repair, and Mold Remediation.
Residential Roofing
We are committed to providing our customers with the best possible value and the highest level of customer service, In our residential services we offer Roof replacement, Storm damage, and Roof repair services.
Commercial Roofing
Looking for commercial roofing professionals for your upcoming project? Then you need to check out Renovo Roofing. Our commercial roofing services include Roof maintenance, Roof repair, Multi-family, and Coatings.
We care for your roof as if it were our own.
Step 1
Initial 9 Points Inspection
The 9 Point Inspection is a comprehensive and meticulous process that ensures every aspect of your property is thoroughly examined and evaluated for optimal renovation planning and execution.
Step 2
Determine Repair, Replacement, or Maintenance
This comprehensive evaluation processes the utilized diagnostics and expert analysis, allowing you and Renovo to make an informed decision whether repair, replacement, or maintenance of your roof is best for your project.
Step 3
Installation & Verification of Completion
Renovo delivers a seamless installation process by skilled professionals, followed by meticulous verification and quality checks to ensure that your project is successfully completed to the highest standards.
Best Roofing Service, Reasonable Price
Best after-support policy
Experienced Staff, Best Equipment
Comprehensive 9-point roof inspection
Renovo's core values of integrity, fair pricing, and hiring the right people set the company apart
As products and technologies advance, Renovo ensures it stays at the forefront of the industry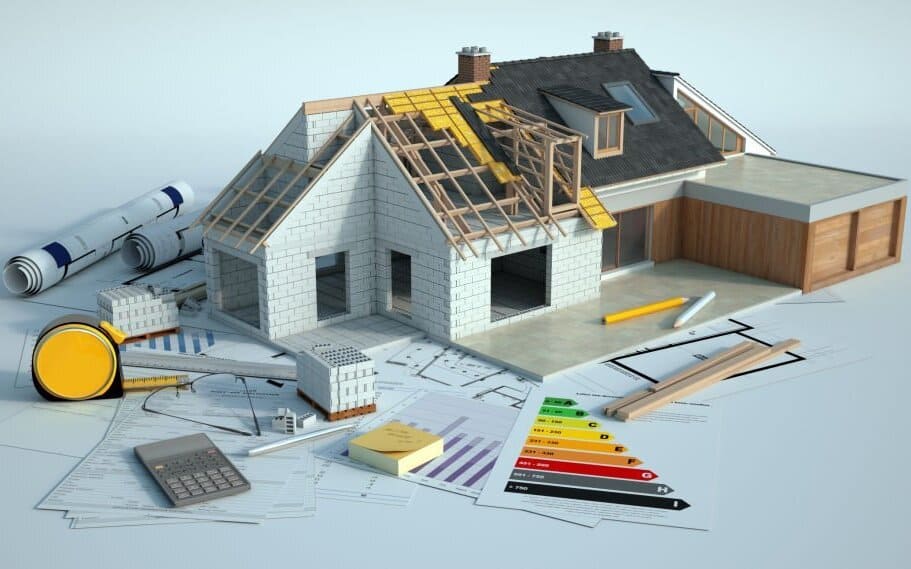 I had a fantastic experience with Renovo Roofing. They efficiently repaired my roof, making the entire process quick and hassle-free. I highly recommend them for their prompt service and seamless execution.
Renovo Roofing & Repair came to our rescue after a severe wind storm damaged our roof. Their swift response and expertise in emergency tarping prevented further damage to our home, showcasing their commitment to customer satisfaction and prompt, reliable service. Highly grateful for their assistance in a time of need!
Renovo Roofing Repair did an outstanding job fixing the siding on my chimney and making us a cricket. Their team was skilled, great with detail, and completed the project really well. No more leaks and looks great. Highly satisfied with their work!
Renovo Roofing and Repair provided top-notch service for my roofing needs. Their team was professional, efficient, and delivered exceptional results. Highly recommended!
I highly recommend Renovo Roofing for attic repair and mold remediation. Their professionalism, expertise, and outstanding customer service make them a reliable choice for any roofing and repair needs. Thank you, Renovo Roofing, for your excellent work!
They went above and beyond to assist me in getting my denied insurance claim approved. Zac, their representative, was exceptional throughout the process, providing expert guidance and support. Thanks to their expertise and dedication, my claim was successfully approved, and I am super satisfied with my new roof.
Renovo Roofing installed gutter guards for me on my property. Not only did they do a good install the guards, but they fully cleaned and adjusted my downspouts. No more gutter cleaning for me. Zac was great to work with an I am happy with the quality of their work and highly recommend Renovo Roofing for gutter guard installation to any one looking. Fair Prices Too.
Renovo Roofing's thermal scan service proved to be incredibly valuable. They accurately detected and promptly fixed the issue in my attic, and I immediately noticed a difference in terms of temperature. I highly commend their expertise and the noticed results of their work.\
Zac is very straightforward and will not try to pressure you into anything. He responds quickly when you have a question, and works well with scheduling. He will tell you if something is a problem or could soon become a problem, and will let you know if it is something that can wait or if it is something that needs to be fixed pretty quickly. What is really nice is that he takes video of your roof to show you any possible issues so that you can see them, instead of trying to describe the issue to you. This way you can see what he could see and he will clearly explain to you in the video and in person what could be done/will be done/was done. He also films the before and after of what was done on the roof, including marking any shingles that are affected, so you can see the updates clearly. He is upfront about the costs, and won't surprise you with additional fees.