Commercial Roof Coating Solutions
When it comes to protecting and extending the lifespan of your commercial roof, Renovo Roofing & Repairs offers a comprehensive range of high-quality roof coating solutions. Our roof coating systems are designed to provide durable and cost-effective alternatives to traditional roof replacement, while offering exceptional performance, energy-saving benefits, and versatile applications.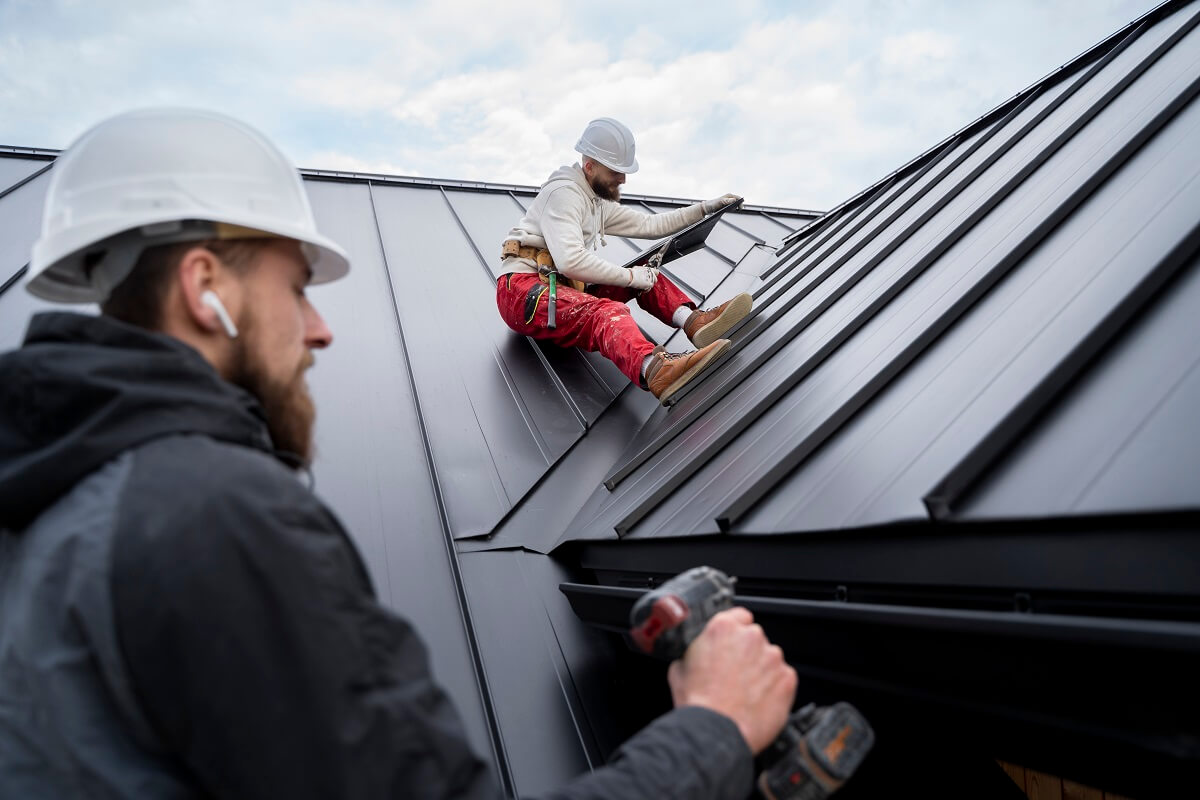 Types of Roof Coatings We Offer

Acrylic roof coatings are a popular choice for commercial roofs due to their excellent durability, flexibility, and UV resistance. They provide seamless protection, preventing water infiltration, and helping to reflect sunlight, reducing the strain on your cooling systems.

Silicone roof coatings offer exceptional resistance to UV rays, extreme temperatures, and ponding water. They provide superior waterproofing and can be applied to a variety of commercial roofing substrates, including metal, single-ply membranes, and modified bitumen.

Polyurethane Roof Coatings
Polyurethane roof coatings are known for their exceptional strength, elasticity, and chemical resistance. They are ideal for high-traffic commercial roofs and can withstand foot traffic and other forms of impact.

Elastomeric Roof Coatings
Elastomeric roof coatings are highly flexible and can expand and contract with the roof's movements, making them an excellent choice for buildings in areas with fluctuating temperatures. They provide excellent waterproofing and can be applied to various roofing materials.

Reflective roof coatings, also known as cool roof coatings, are designed to reflect sunlight and reduce heat absorption, keeping the building cooler and reducing the demand for air conditioning. They help improve energy efficiency and can contribute to lower utility costs.
Why Choose Renovo's Roof Coating Services?

Our roof coating systems provide an additional layer of protection to your commercial roof, shielding it from harsh weather conditions, UV rays, and other external elements. By sealing the roof surface, our coatings help prevent water infiltration, leaks, and potential damage, ultimately extending the life of your roof.

Renovo's roof coatings are designed to enhance the energy efficiency of your commercial building. With reflective properties, our coatings help to reduce heat transfer, keeping your interior cooler during hot summer months and reducing the strain on your HVAC systems. This can lead to significant energy savings and lower utility bills.
3. Cost-Effective Solution
Opting for roof coating instead of a complete roof replacement can save you significant costs. Our roof coating systems provide a cost-effective alternative by eliminating the need for costly tear-offs and disposal of the existing roof. Additionally, the installation process is quicker and less disruptive, minimizing downtime for your business operations.

Sustainable and Environmentally Friendly
Choosing roof coating demonstrates your commitment to sustainability. By extending the life of your existing roof, you reduce waste and environmental impact associated with roof replacements. Renovo's roof coatings are also formulated with environmentally friendly materials, making them a responsible choice for your commercial property.

Our roof coatings are suitable for various commercial roofing systems, including flat roofs, low-slope roofs, metal roofs, and more. Whether you have a warehouse, office building, retail store, or industrial facility, our coating solutions can be tailored to meet your specific requirements.

Professional Installation
At Renovo Roofing & Repairs, we have a team of skilled and experienced roofing professionals who are trained in the proper application of roof coatings. Our experts ensure precise and thorough installation to deliver optimal performance and longevity.

Our roof coating systems are backed by warranties, providing you with additional peace of mind and protection for your investment. These warranties cover both the materials and workmanship, demonstrating our confidence in the quality and durability of our coatings.
Don't let a deteriorating roof compromise the integrity of your commercial property. Contact Renovo Roofing & Repairs today to explore our wide range of roof coating solutions, including acrylic, silicone, polyurethane, elastomeric, and reflective coatings. Trust us to deliver exceptional results and unmatched customer service, ensuring the longevity and performance of your commercial roof.